It's time to step up the security game to protect your company from hackers and keep your customers safe. One of the best ways to get more security is using 3-factor authentication. But what is 3FA? How does it work? And why should you use it? Here's everything you need to know about this great feature.
What is 3FA?
3-factor authentication (3FA) is a security process that requires three different components to authenticate a user. These are the knowledge, possession, and inherence categories.
1. Something you are: biometric data (fingerprint, face)
Biometric data is a physical characteristic of a person. This could be their fingerprint, voice, iris, or even the way they walk or their gait pattern. Because biometric data is unique to each individual. It can be used for authentication purposes, but it's also not easy to fake or lose like passwords can be!
2. Something you know: password, PIN, secret question
The second authentication factor is something you know. This could be a password, PIN, or secret question and answer. Password is the most common way to authenticate yourself when logging in on websites and apps. However, passwords are also the easiest to hack because they are usually stored in plain text on servers.
3. Something you have: token, smartphone authentication app
A token is any device that displays a one-time passcode (OTP). OTPs are generated by an app on your smartphone and sent to the token. The most popular example is Google Authenticator, which can be downloaded from Apple's App Store or Google Play.
More security for smartphone users
A smartphone authentication app allows you to access multiple accounts with just one device and provides additional layers of security. Except for entering the password, you'll need to enter the code displayed on your phone for access to be granted.
This means if someone were trying to gain unauthorized access by guessing at passwords without having access to any other information about you other than what they could find online (which may include personal photos or social media profiles), it would be much more difficult because they wouldn't know how many attempts have already been made on each account before getting locked out after too many failures within a short period of time."
Since 3FAs requires users to provide multiple pieces of information before gaining access, hackers will find it extremely difficult, if not impossible, to gain unauthorized access without having all three things at once: their account password plus two additional verification factors which are unique for each user.
Therefore, it's important that your password is strong enough so that even if someone manages to steal it from your account (for example, by getting access to your computer), they won't be able to use it without having some other information as well.
What is the benefit of three-factor authentication?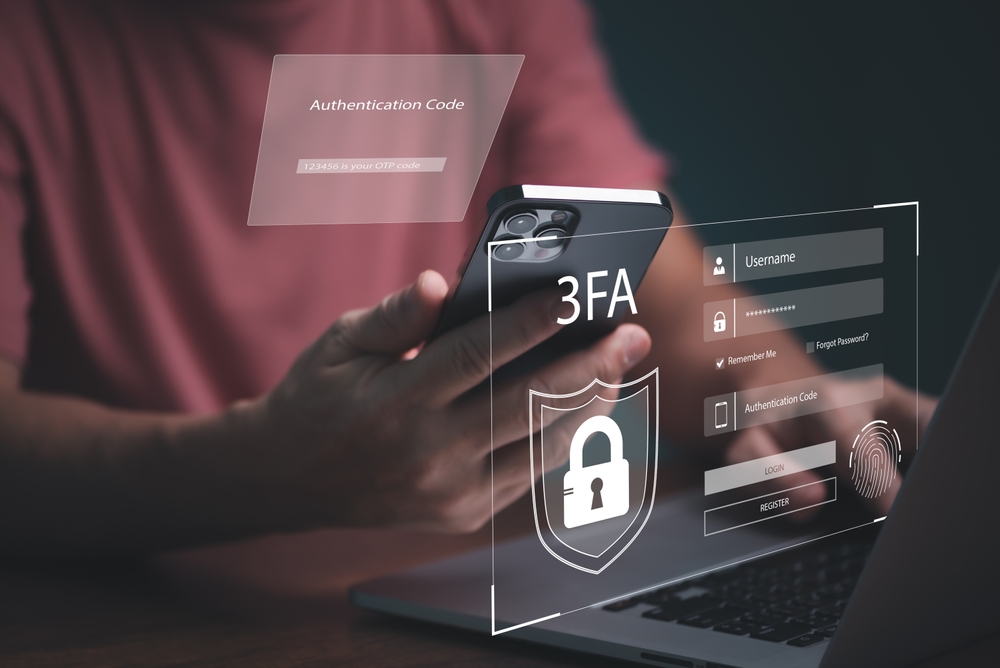 There are several benefits of three-factor authentication.
The first is that it is much more secure than a password alone. A hacker must know the answers to your security questions and/or be able to find out what they are without having access to any of your other accounts (and then they still need physical access).
The second benefit is convenience—it doesn't slow down the user because no passwords or codes are needed when accessing an account through email, text messages, or phone calls on the go. It also offers reliability because if one factor is compromised, such as getting a victim's login credentials via a phishing attack but not having their device present at the time of the attack; then hackers can't access anything since 2FA and 3FA authentication requires more factors to be present at the same time during the login process.
Finally, 3rd party service providers who offer 3rd party services like Find My Phone can keep track of which devices belong to which users so that even if someone loses their phone but has already set up the Find My Phones feature beforehand – companies will still be able to help them recover data off their lost phones easily by just activating that feature now when needed without needing any more information from users themselves after the initial setup is done successfully once before.
3FA implemented by businesses and institutions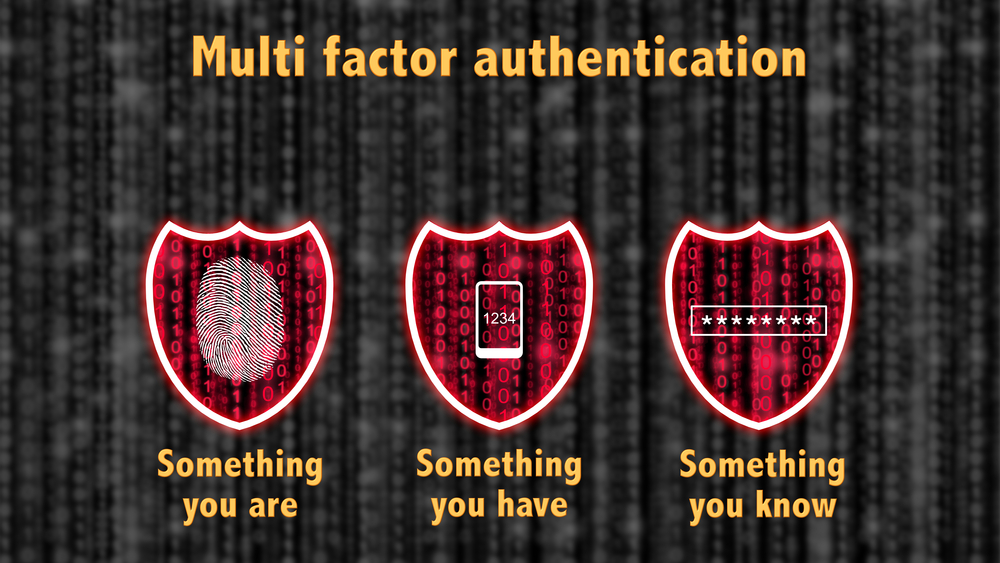 3-factor authentication (3FA) is widely used across various industries and organizations. These include banking, financial services, insurance, government, and the military.
The first example of 3FA is the most familiar. You might use it daily when you go to your bank or other financial institutions. It's the type of 3FA that requires you to enter a code sent via text message to a mobile phone number you provide in advance.
Another type is found on websites, such as those belonging to airlines or hospitals: after you log into your account and submit your password, another prompt will ask if you want one-time access via voice call (also known as "push-to-talk").
There are also browser-based solutions available where users must manually provide different forms of identification before being granted access; however, these may cause inconvenience since multiple passwords would need remembering across all devices used by all parties involved in any given transaction
Implementing 3FA is not a trivial process
It can be quite difficult, especially considering that there are many ways to deploy 3FA, and they're all slightly different. There are also costs involved with implementing 3FA. These costs can vary depending on which vendor or service provider you use, but they'll almost always be more expensive than traditional authentication methods like passwords or passphrases.
Additionally, once your organization has implemented 3FA and started using it for login credentials and other sensitive applications, managing all the different systems will become a large part of your job as an IT professional. This means monitoring new devices being added to your network so that users don't have access before their authentication devices arrive in the mail, testing various types of hardware tokens, updating software drivers, etc. Many things need maintenance if you want everything running smoothly with no security issues popping up along the way!