Admit it, we all hate seeing all those items in our inventory stack up more and more. On top of that, what is Minecraft without a little organization? Below are some of the best Minecraft backpack mods and where to download these safely into your computer.
What are the Best Minecraft Backpack Mods?
Minecraft Backpack mods function similarly to the shulker-box, which you receive end game of Minecraft. Before the End, backpack mods are a perfect replacement for the original shulker-box.
Let's take a look at our options!
Useful Minecraft Backpack Mod
Useful Minecraft Backpack is a simple mod that allows you to store up to 117 items and already has over 13 million downloads! This is one of the easiest mods where the backpack is built with simple material, and you can create from small to large backpack sizes. 


Slot count according to the size of the backpack:
Small: 42 slots
Medium: 54 slots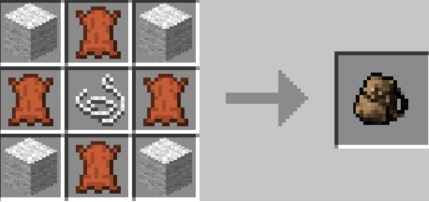 Large: 117 slots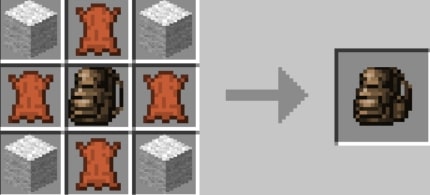 Overall this is a great mod to add to your world and is highly recommended for beginners or simple modders.
Download here: Useful Backpacks – Mods – Minecraft – CurseForge
Simply Minecraft Backpack Mod
The Simply Backpacks mod is an excellent alternative if you want to avoid the basic backpack look that Useful Backpacks give to their mod. Simply backpacks offer more slots and an opportunity of using a hotkey for quick retrieval of items.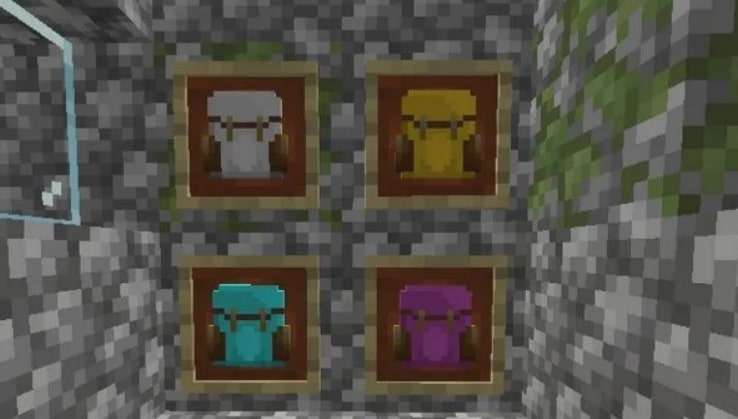 Along with this, the Simply Backpacks mod offers up to 5 different backpack types. It might be a struggle to develop the materials for these backpacks for each tier upgrade you are trying to build.
These backpacks are wearable, a fun visual, in your bauble slots (mod needed). With this mod, you can simply click a hotkey to open the backpack without going through your main inventory.
The five different backpack options are:
Common Backpack (18 slots)
Uncommon Backpack (33 slots)
Rare Backpack (66 slots)
Epic Backpack (99 slots)
Ultimate Backpack (158 slots, version 1.16+ only)
Download here: Simply Backpacks – Mods – Minecraft – CurseForge
Adventure Backpack
The adventure Backpack is great for those trying to transport liquid in their travels. This mod allows you to carry any kind of liquid (from any other mod) without worry. The backpack is also fully customizable, making it one of the best Minecraft Backpack Mods.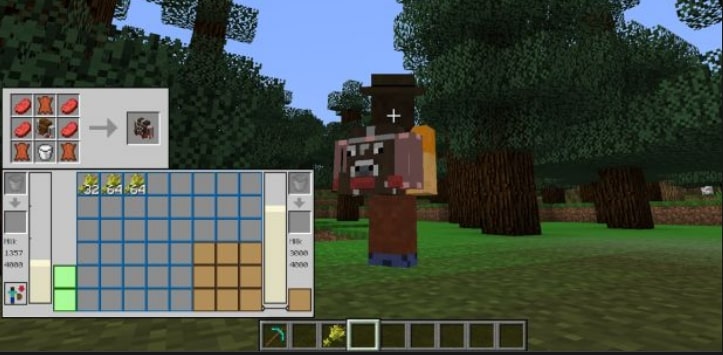 With this mod, backpacks also can be used as a crafting table or a sleeping bag to sleep throughout those dreaded mob-filled nights. This mod is always being updated and is worth trying!
Download here: Adventure Backpack – Mods – Minecraft – CurseForge
VoidSmart Backpacks
This mod is a bit more technical than the other options, but a great choice! The VoidSmart Backpacks Mod seems pretty simple from looking at it but is, in reality, very useful. 

This mod allows you to pick up items to immediately be transferred into the backpack, along with void items, smelt, grind, or just sorting your items. There is much to explore with this mod and customizing it to your shape and color of choice.
You will also be given a slot next to your character to have the chance to wear the backpack, showing your customizations to show off to all of your Minecraft buddies.
Download here: V0id's Smart Backpacks – Mods – Minecraft – CurseForge
Packup Up
What's better than being able to pack a backpack inside of another backpack? Packup Up is a Minecraft Backpack mod that allows you to have a lot of different options when it comes to modifications.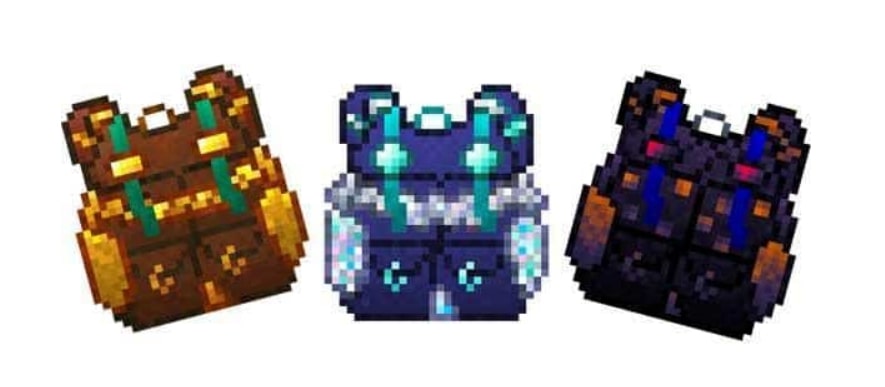 This mod has up to 7 different backpack types with a unique texture pack for an adventurous design. Making one of these fancy backpacks with gold, iron, diamond, etc is a bit expensive. Overall this is a fun mod and definitely something worth the download!
Download here: Packed Up (Backpacks) – Mods – Minecraft – CurseForge
Improved Backpacks
The Improved Backpacks are exactly how they are described. This mod only contains one backpack but can be upgraded by adding a dye to your backpack.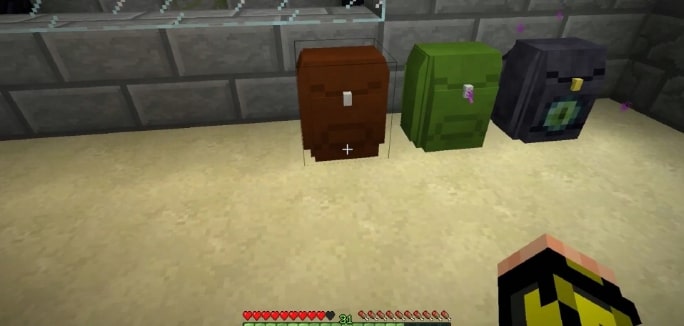 You need average materials for this backpack, such as leather, string, wool, and other minerals. Greatest of all, this mod has a security detail that does not allow other players to have access to your backpack. So rest assured, no worries about losing random items!
Download here: Improved Backpacks – Mods – Minecraft – CurseForge
Bibliocraft
Lastly, Bibliocraft is not specifically a backpack mod but a fantastic organization mod. Bibliocraft allows you to store a bunch of items in one block. Starting from a bookshelf to a tool rack and so much more.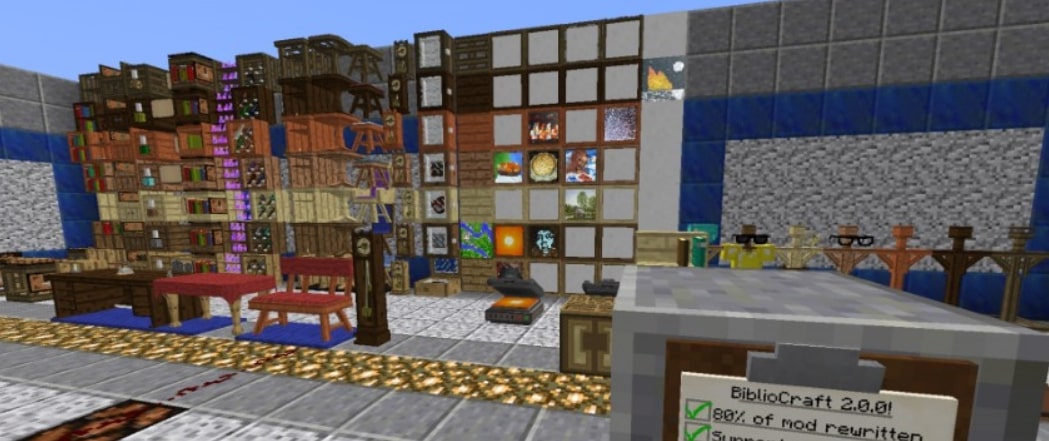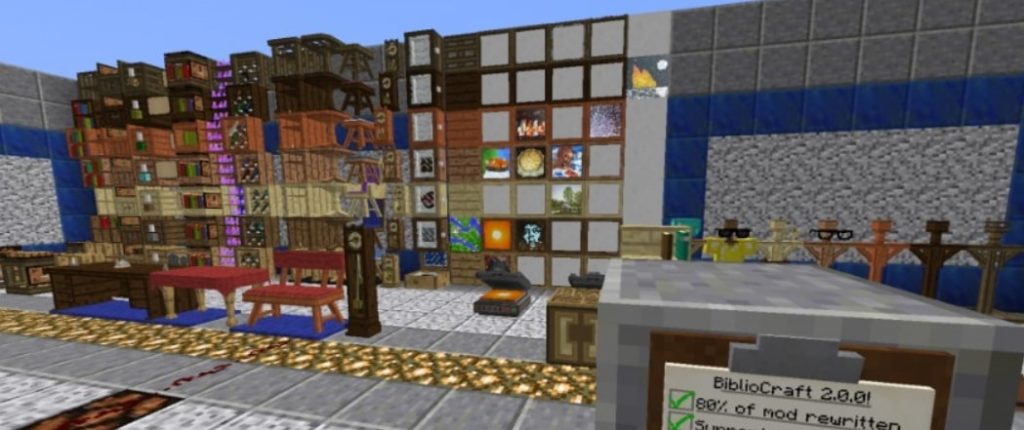 Bibliocraft is a mod to try regarding organization and ensuring your items are compact and not scattered among your Minecraft chests.
More: What is Single Factor Authentication? Pros & Cons – Complete Guide
Wrapping Up
Now that you know a little bit more about Minecraft Backpack Mods, I hope you were able to find the right one that fits your Minecrafting needs! So many great Minecraft mods are yet to be uncovered to accomplish an organized and professional Minecraft world.