If you're like me, then you can't get enough of Minecraft. The possibilities are endless when it comes to creativity and construction in the game. In this blog post, I'll be sharing some of my favorite Minecraft Decoration ideas that will make your world look incredible in 2022.
Since Minecraft was first released in 2011, it has taken the gaming world by storm. With its simple, block-based graphics and open-ended gameplay, it's no wonder that millions of people have fallen in love with the game.
While there are many things to do in Minecraft, one of the most popular activities is decorating your home.
Minecraft Decoration Ideas – Most Loved Ones!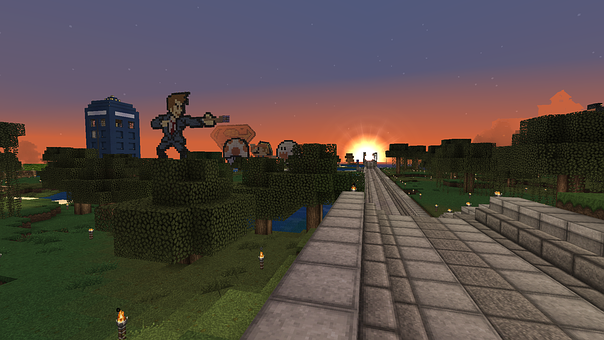 Looking for some creative Minecraft decoration ideas? Well, you've come to the right place!
Minecraft decoration can be pretty difficult, there's no doubt about it. If you're not used to thinking about design and aesthetics, the prospect of decorating your Minecraft home can be overwhelming. But don't worry!
We're here to help with a list of some of the most loved Minecraft decoration ideas around. From cozy cottages to towering castles, there's sure to be something on this list that will suit your fancy. And who knows?
With a little bit of creativity, you might just come up with an idea that's even better than the ones on our list. So without further ado, let's get started!
Hanging Lanterns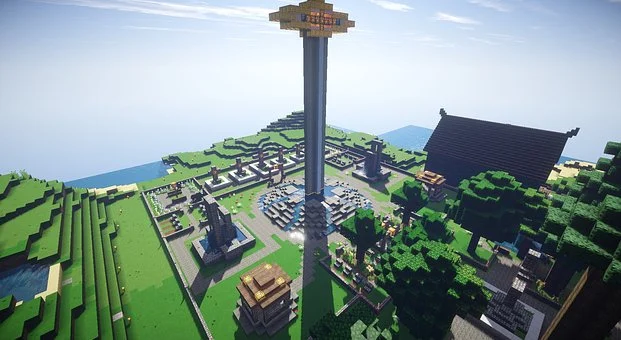 Hanging lanterns are a popular choice for many Minecraft players, as they add a touch of elegance to any home. They can be made from a variety of materials, including glass, metal, and even wood.
You can also choose to have them illuminate your home with either direct or indirect light. One of the best things about hanging lanterns is that they're relatively easy to make! So if you're feeling crafty, why not give it a try?
More: Riders Republic Update: Free Weekend & More
Luxury Pool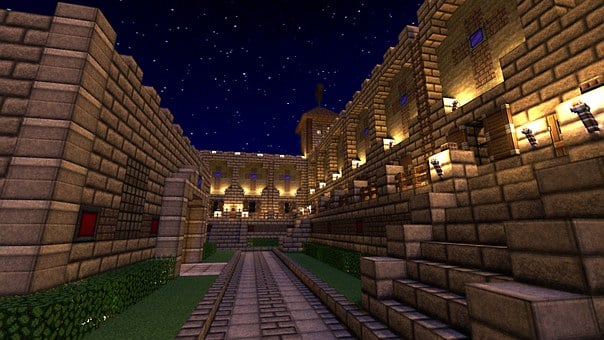 For those looking to add a touch of luxury to their in-game world, constructing a pool is the perfect way to do it.
Choose the right location. A pool should be placed in an open area with plenty of space for guests to move around.
Decide on the size and shape of the pool. rectangular or square pools are the simplest to construct but don't be afraid to get creative with your design.
Choose the material you want to use for your pool. Stone or brick are good choices for durability, but glass can also add a touch of elegance.
With these tips in mind, building a luxurious pool in Minecraft is easy and fun!
Bamboo Decorations
For Minecraft decoration, bamboo could be the perfect solution! Bamboo can be used to create all sorts of different structures, from bridges and houses to chairs and tables. It's also a great way to add some natural beauty to your world.
You can find bamboo in the Jungle biome, or you can grow it yourself using bone meal. Once you've collected some bamboo, you can start getting creative! Here are just a few ideas to get you started:
Build a bamboo bridge over a stream or river.
Create a bamboo house or hut.
Use bamboo as fencing or decoration around your property.
Make a bamboo chair or table for your home.
Plant a bamboo garden for some natural beauty.
Bamboo is a stylish decoration for any Minecraft world, so get creative and have fun!
More: NuPhy Air75 – A Quick Review
Benches
A bench is the most loved decoration in Minecraft! Why? because you can use it for multiple purposes, such as a place to rest or to store extra blocks. You can craft a bench with two pieces of any type of wood plank.
The most popular design is to make a square out of four slabs of stone, then put two seats on top of the square using wooden planks. If you want to get creative, you can add decorations to your bench such as a chest for storage, a sign for writing messages, or even a bed for taking naps!
Regardless of how you decorate it, a bench is a must-have item for any Minecraft fan.