Looking to add a little extra excitement to your Minecraft game? Ever thought to install Minecraft mods? Mods can change the way the game looks or behaves, and there are tons of them available online. But how do you install them?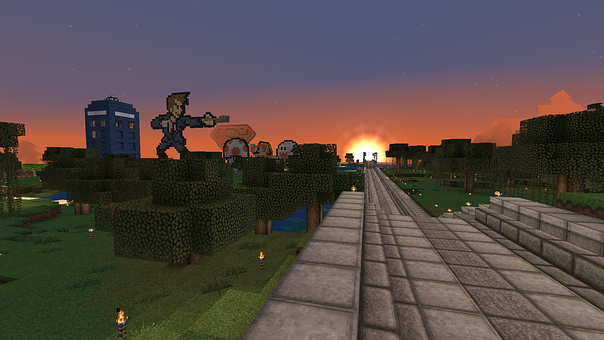 Installing Minecraft mods can seem daunting at first, but with the right guide, it can be a breeze. In this article, we will take you through five simple steps to install any mod that you might want. So without further ado, let's get started!
More: Minecraft Mansions: Top 10 Builds
How to Install Minecraft Mods?
Minecraft is a game that allows for a lot of creativity and exploration. One of the ways that players can customize their experience is by installing mods.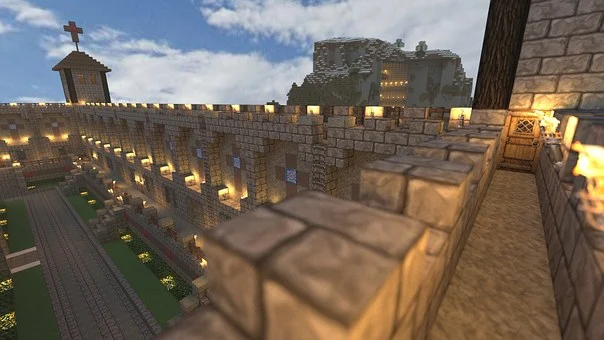 Minecraft Mods are files that can be downloaded and added to Minecraft that change the game in various ways. There are a wide variety of mods available, from small changes like new textures or items to large additions like entire new dimensions to explore.
Here You go…..
Step 1: Download the Mod File
The first step to installing mods for Minecraft is downloading the mod file. There are many websites available online where you can download mods for free, such as Planet Minecraft and Curse Forge. Once you have found the mod you would like to install, simply click on it and it will start downloading onto your computer.
Step 2: Install Forge if Necessary
Some mods will require you to have a program called Forge installed before they can be used. If the mod you are downloading requires Forge, you will need to install it before continuing with the process. Install Forge by simply double-clicking on its Installer and following the instructions.
Step 3: Install the Mod
Once you have downloaded and installed Forge, if necessary, it is time to install the mod itself. To do this, open your Minecraft launcher and click "Installations" in the top bar. Then select the version of Minecraft that you want to use with the mod from the list on the left. Now click "Edit Profile" and then "Open Game Dir."
Now find the folder labeled "mods" and drag your mod file into it. Once you have done this, simply launch Minecraft and the mod should be installed!
Step 4: Install Resource Packs
Some mods will require you to install resource packs in order for them to work properly. To do this, you will need to open up the "Resource Packs" menu in the Minecraft launcher and then drag your downloaded resource pack into it.
Step 5: Play!
Once you have done all of the above steps, you are ready to play with your Minecraft mod! Enjoy exploring the new content you have installed and the changes it has made to your game.
And that's all there is to it – that's how you install Minecraft mods in five easy steps!
Install Minecraft Mods Without Forge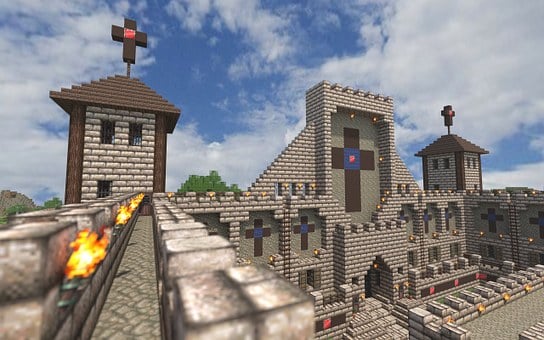 If you're a fan of Minecraft, then you've probably heard of mods. Mods are user-created modifications that add new content to the game. And while most mods require Forge in order to work, there are some that don't. Here's how you can install Minecraft mods without Forge.
The first thing you'll need to do is find a mod that doesn't require Forge. There are a few pokemon minecraft out there that don't use Forge, so poke around and see what you can find. Once you've found a mod that interests you, download it and unzip it to a folder on your computer.
Next, open up your Minecraft game and click on the "Mods and Texture Packs" button at the bottom of the screen. From here, click on "Open Game Dir." This will open up your Minecraft directory in Windows Explorer.
Now, go into the "mods" folder and paste it into the folder that contains your mod files. If there's no "mods" folder, simply create one and paste the folder inside. Just make sure that the folder is named something like "Forge pokemon minecraft" so you'll remember what it is later on!
Finally, launch Minecraft and enjoy your new mod! Keep in mind that some mods may not work with every version of Minecraft, so if you're having trouble getting a mod to work, be sure to check for compatibility first. Otherwise, have fun and enjoy your new content!
More: What Do Cows Eat in Minecraft? 2 Things to Know
Final Thoughts
Installations can be a little tricky, but with a bit of practice, you should have no trouble getting any mod you want up and running. So get started today and see how creative you can be with your Minecraft experience!
This concludes our guide on how to install Minecraft Mods. We hope that this article has been helpful in giving you the information you need to start spicing up your game. Good luck and happy modding!