Minecraft base ideas have been around for years. A quick Minecraft search will reveal many of them and how to have them ready in a short amount of time. But some stand out due to their cool designs and little features.
When it comes to Minecraft, the sky is the limit in terms of creativity. Players can build almost anything they can imagine, including some pretty impressive bases. Whether you're looking for a base for yourself or your friends, here are some ideas to get you started.
Here are some of the cool bases to build if you're looking for a new challenge:
Minecraft Base Ideas – Underground Base
The disruptive builds YT channel has posted yet another underground base. The tutorial is over 35 minutes long but perfect for those looking to build a secret base. Everything in this building is quite interesting, even the secret entrance. The entrance is hidden and opens by throwing an item on top of a piece of grass. Inside, you'll see what the YouTuber calls a square design.
There is a lot more to this underground base, but you can see it all in the video above. Definitely, a good video to have ideas on a secret/underground base.
Easy Starter Houses
Looking for something less time-consuming but cool? Here we have some easy starter house ideas from the MinecraftHUB channel and others they feature in the video description. The video contains five of them, so you can pick out the idea you like or create a mix of them to come up with your very own house.
Among the first ideas is the Cobblestone House, a nice little house with a cool design that lets you have a clear view of the outside. Windows next to the bed and other sides of the house give this one a cool design/look. In addition, you won't need to do a lot since it requires mostly simple blocks.
Another idea is the Circular Base, which is mostly underground. The base has plenty of storage and shelves to keep everything organized. Maybe the best part is the view from the top of the base. You can see a glass ceiling with an entrance in the front. Very creative and cool.
Survival Farm House
This one might take a bit more time, but it is worth checking out if you're looking to build a survival farmhouse. The video from SheepGG on YouTube goes through every step so you can build yours immediately. In addition, he provides a brief description of everything that is being done at the bottom of the video.
This one looks great and is easy to build by following every step in the video.
Another idea: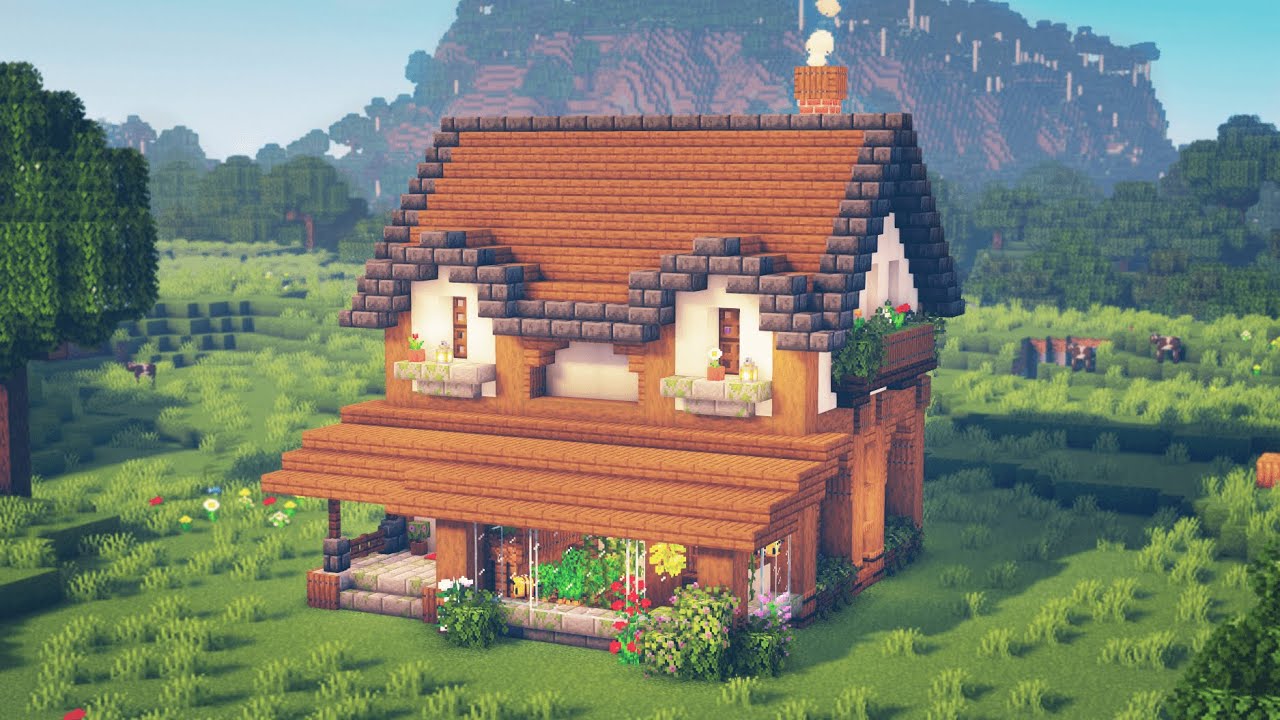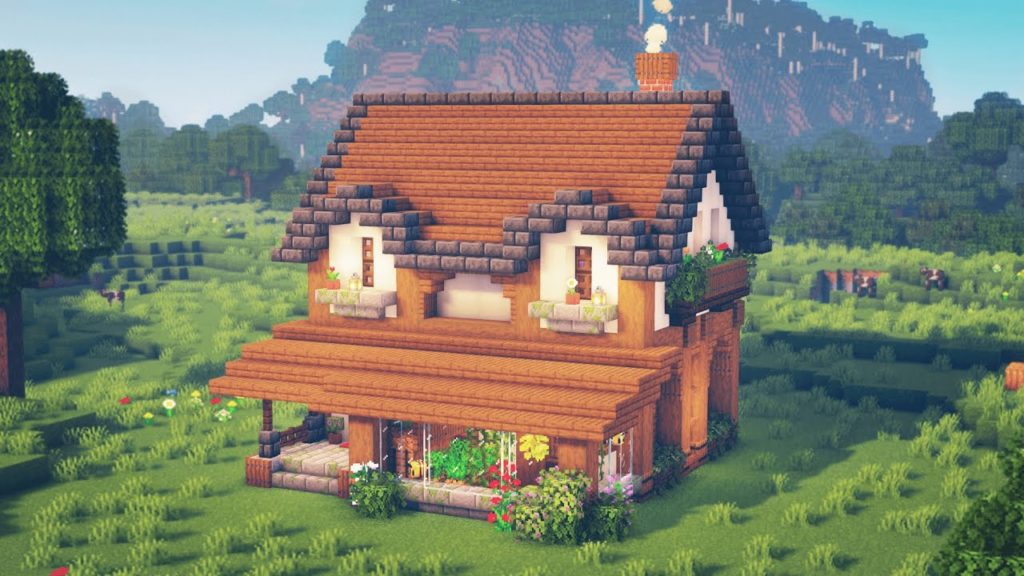 More: Terraria vs Minecraft: Which One Is Greater?
Big Survival Base
This one looks like it could take a while without any instructions. But the Avomance YT channel has posted a video of the entire build of this base.
The video is only 12 minutes long but gives clear instructions on how to get it done. The result is a gigantic base with tons of space and cool areas to visit, including a section with villagers to trade.
Minecraft Base Ideas – Mega Base
Mega bases are easily time-consuming since they require huge amounts of space to build fully. The whole thing requires a lot of planning and resources as well. But the video from the Grian YouTube channel makes it look easy.
The video from Grian explains what a megabase is and how to plan one. You can see the project from the beginning to the end. The entire thing is quite interesting since the video discusses the whole process. Check it out if you're looking for a much bigger base.
Another idea:
Storage Base
The Shulkercraft YT channel has all kinds of insane and creative base builds. One of the most interesting designs from his posts this year is the storage base. The whole thing took him many hours to create, but he completed it in the video and showed everybody around. He doesn't even know what to call it when standing outside the structure, and we don't know either. If you ask me, it looks like one of those modern stadiums due to its circular design. But there are also a lot of features that differentiate it from a stadium.
There are open spaces on the sides of the pillars and plenty of room on the inside. After all, it is a storage base. Here is the video:
Minecraft is home to the craziest and most creative base ideas. The ones we have here are just some of them. Have fun!